Robyn Brunscher's professional journey spans a 30 year career, inclusive of various business development management positions in Consumer Retail, Financial Services, Non-Profit and Transportation; both start-ups and Fortune 500 organizations, including two appointments to a Board of Trustees.
Robyn holds a Bachelors of Science Degree in both Business Management and Marketing. She is active in various associations, including:
Retail Growth Council
Industrial Manufacturing Steering Committee(s)
Women's Leadership Development: Chair 2013-2015
Mentoring-In-A-Box: Chair 2011/2012
United Way Fundraising Chair 2011
Women Adding Value and Excellence
Board of Directors Network Atlanta Chapter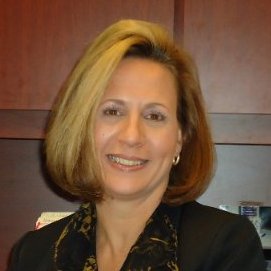 Fascinated by all aspects of business, and focused on the individual elements of leadership, Robyn is a natural teacher of professional attributes for success based on the 5 Principles of blvd IQ; Location, Learning, Leadership, Language, and Love.
Robyn was born into a middle class family. She remembers visits to the gas station where her father worked while putting himself through engineering school, and recalls how proud he was of his work ethic and his ability to financially care for his family while securing the degree that would launch his career. Her father eventually became a design engineer for Lockheed Martin and played an important role in the aerospace industry during a time of innovation for our airline carriers. As so often occurs, circumstances lead a financial crisis which eventually positioned the family into the welfare system. As a result Robyn developed a solid survival kit that she puts to good use even today, which included hard work, empathy and learning by DOING. In her twenties, she considered herself very street smart, she had instinct! She could adapt to just about any audience, could make quick decisions, and avoid risk or getting in harm's way. But she did not yet have "controlled instinct". It wasn't until she entrenched herself into a business environment that she realized and understood the synergies between survival and leadership through intentional control. And, thus the principles of blvd IQ were born, developed and refined.
A native of Northern California, Robyn and her husband of 28 years reside in Alpharetta, GA and are blessed with three daughters, ages 36, 25, and 17, with a granddaughter expected in late 2015.